Turquoise, Gold, & Diamond Jewelry, Oh My!
When you think of turquoise jewelry, what is the first look that comes to your mind? My guess is you think of Native American turquoise designs with silver as it seems to have dominated the turquoise jewelry market for a long time. This has been the trend, especially in the markets where we have our Sedona and Scottsdale art galleries. It certainly has been popular, and rightfully so, but have you seen the modern designs of Doves Jewelry and Tresor Jewelry?
We were ecstatic when we attended the JCK Jewelry show in Las Vegas last year and discovered Doves Jewelry and designer, Doron Paloma and Tresor Jewelry with designer, Puja Bordia. Two quite different but elegant designs featuring pure turquoise from the Sleeping Beauty mine in Arizona and the Persian mine in Iran. This article will describe the quite different but equally brilliant modern designs from both well-known designers. We were drawn to them both due to their elegant jewelry design but also the quality with 18 karat gold, diamonds, and other stunning precious gemstones.
Doves Jewelry and Doron Paloma
Doron is president and chief designer of Doves by Doron Paloma. Although his family was in the jewelry business, Doron went on to be a first class, renowned architect. It was not until one summer, later in his architecture career that Doron sketched out designs for jewelry and ignited a whole new era that has led to one of the most well-known luxury jewelry companies. Doron has custom designed pieces for celebrities such as Jennifer Lopez, Catherine Zeta-Jones, and former first lady, Michelle Obama.
We were initially captured by the stunning St. Barths Blue designs where Doron combined 18 karat white gold, sleeping beauty Arizona turquoise under a checker-cut white quartz, surrounded by diamonds. This design was inspired by the sparkling turquoise waters of the Caribbean and when you see it on, its no wonder it is one of the top selling jewelry lines.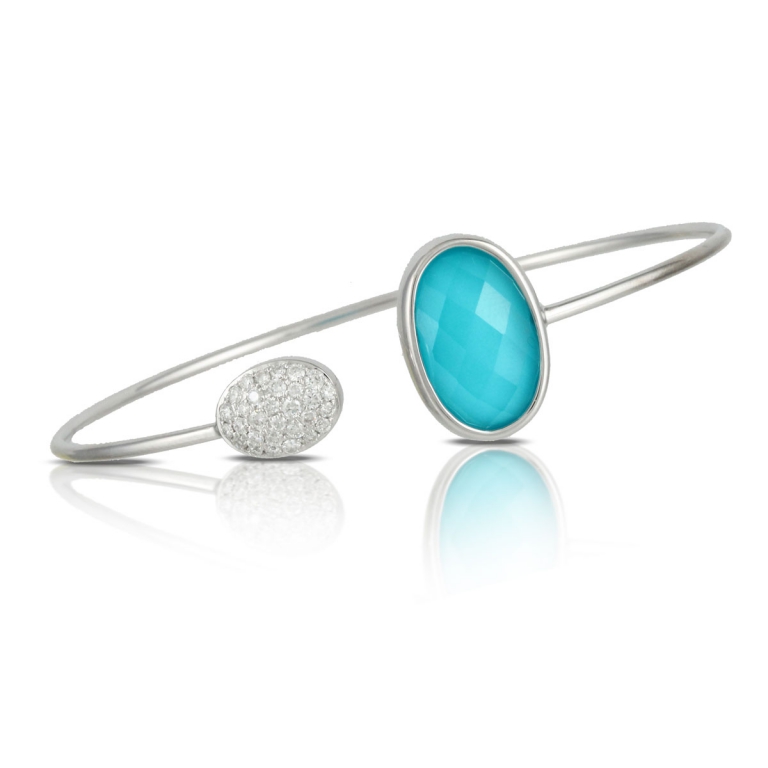 Tresor and Puja Bordia
The Tresor jewelry tradition was born 18 generations ago in the Royal Courts of Jaipur. Today this tradition lives on through talented jewelry designer, Puja Bordia. Her beautiful designs are inspired by contemporary art and architecture, while at the same time keeping 18 generations of tradition alive.
We were especially drawn to the rings, earrings, and necklaces with such quality artisanship, featuring 18 karat gold, Persian turquoise, blue sapphires, moonstone, rainbow moonstone, and aquamarine.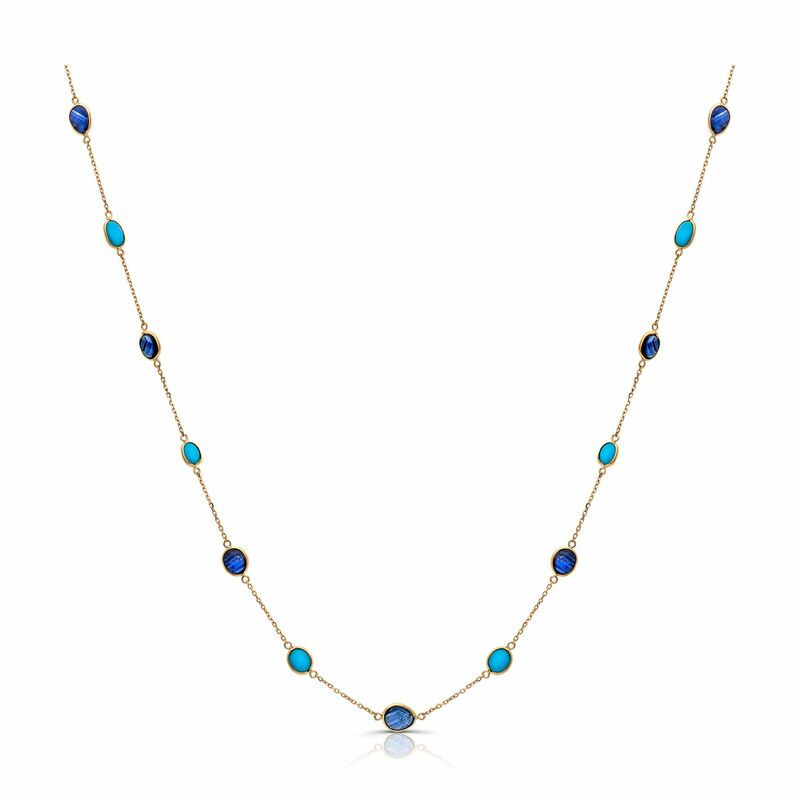 It is with immense pleasure and pride that we get to represent these elegant and beautiful designs by these two great jewelry designers. You can shop Doves here or Tresor here on our website. Or come in and try on earrings, rings or necklaces and ask for a glass of champagne! Our Sedona Art Gallery is in Tlaquepaque Arts & Crafts Village and our Scottsdale Art Gallery is in the famous art district on Main Street. Come by and get out of the heat and enjoy this elegant jewelry with a chilled glass of champagne: )