It is an absolute pleasure and honor to represent artist, Shane Fero of Penland North Carolina. Shane was born in Chicago in 1953 and has a resume as an artist that takes an afternoon to read. His beautiful flameworked glass birds are displayed in over 33 museums and many galleries. You can see some of his newest work in our Scottsdale and Sedona art galleries. Shane has been flameworking since 1969 and his dedication shows in this exquisite art glass form.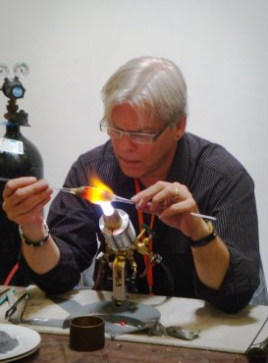 I found this great video of Shane creating a new bird by flameworking which is absolutely fascinating to watch. He makes it seem so easy and so quick, as many masterful artists do. I'm sure he would say this bird actually took over 40 years to make.
When I am in one of our Arizona art galleries, I am often asked about investing in art. I can't say that I am an expert on art investing but I do know that some very simple economic principles apply here.
Uniqueness and Difficulty- If the medium is easy to duplicate, making it common place and hard to tell the difference from one artist to the next with a similar style, it likely will be difficult to grow in value.
Scarcity- Maybe the artist gets older, retires, or moves on to the ultimate retirement and no longer makes the piece. The law of scarcity kicks in and can cause values to increase
Supply and Demand- demand on a certain artist with limited supply will cause the values to grow as people determine what they are willing to pay for a piece.
Vulnerability- If the pieces can be damaged or easily broken, many owners will not properly care for them or accidents will happen. Once an original piece is gone, it is gone forever.
In my opinion, Shane Fero birds are not only a beautiful piece of art to have in your home or office, but they have the potential to be a great investment. It is one of my top choices for collecting if you enjoy birds, flamework, and a unique investment.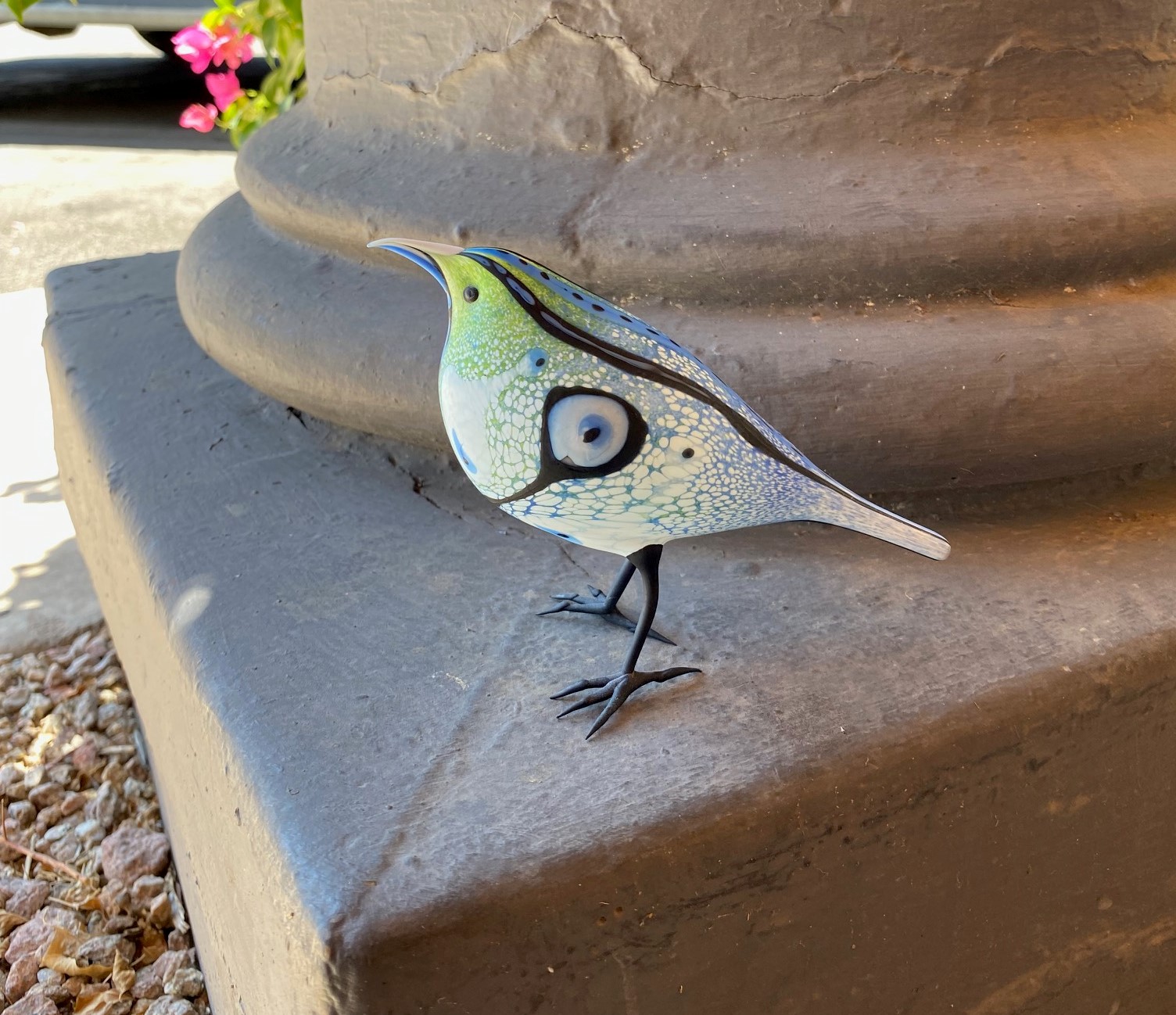 You can see all of our current Shane Fero flameworked glass birds at one of our Sedona or Scottsdale art galleries or visit the artist page here.